I enjoy being outside early in the morning. Often there is no wind, little traffic, sweet light and I usually have a wonderful start to the day, while most of the city is still sleeping…
I captured this image of a Pacific Great Blue Heron foraging and feeding in a marsh. Click on the photo to see a larger version.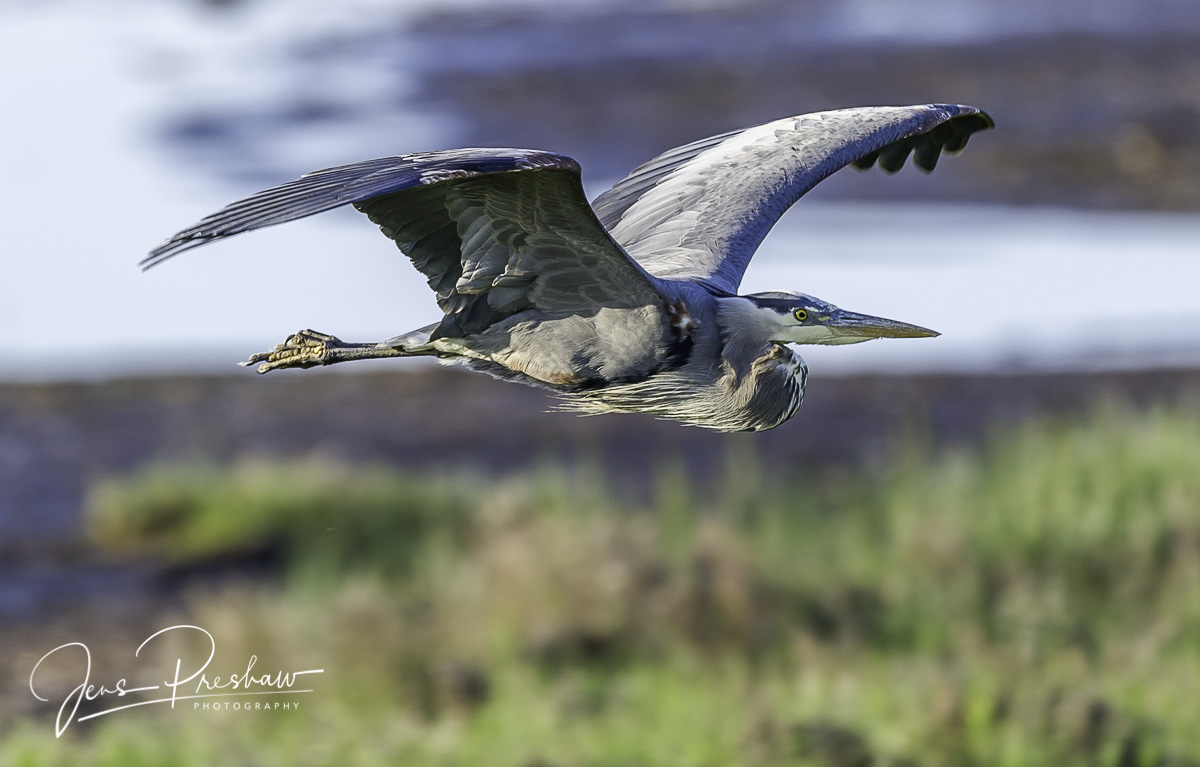 It's Spring and many Canada Geese have new goslings. In ten weeks, this ball of fluff will become a full grown Canada Goose. This little gosling was busy exploring and eating grass while its parents kept one eye on it and the other eye on the guy with the camera. The gosling had proportionally large legs and feet. It reminded me of a cute and tiny little dinosaur. Click on the image to see a larger version.