On the weekend it was nice to be outside during stormy weather and I enjoyed watching birds of prey hovering in the wind. A female Northern Harrier ( Circus hudsonius ) was gliding low in search of prey.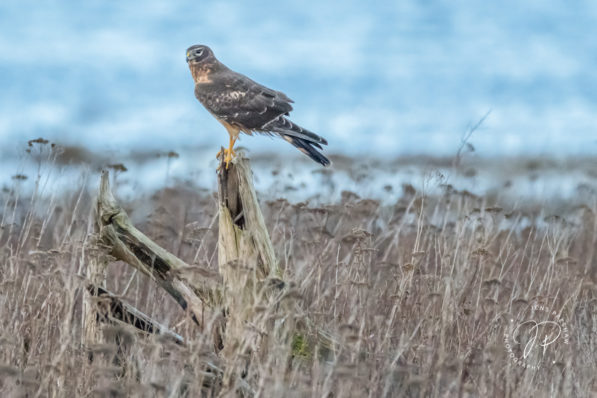 The female Northern Harrier was flying close to the ground. As you can see in the photo, she was looking down for rodents and would dive quickly to capture prey. This bird of prey has a buoyant, gliding flight and flaps intermittently.
When taking this picture of a female Northern Harrier perched on a log, the autofocus was having difficulty focusing due to the windy conditions, branches, twigs and long grass. What I did in this situation was use the Live View feature on my camera and focused manually on the eye of the Northern Harrier, which created a photo with a unique perspective.